SimEyo Media Albums and Slideshows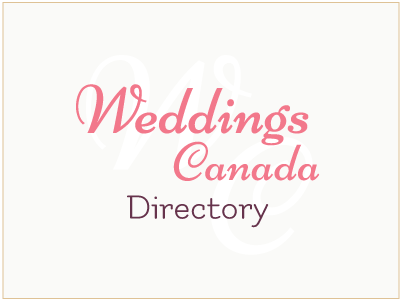 (mail order and online service), Edmonton
Tel: 780.240.8331

SimEyo will transform your memorable photos, videos and audio into a personalized Media Album Slideshow. Perfect for presenting at your reception, giving as a gift or having as a family keepsake! Visit our website for more details on our special 'Wedding' Package!
Beyond the Wall
{online store}
Tel: 250-701-0650
CatPrint Canada
{online service}
Tel: 1-800-296-6813
Cranberry Corners Gift Baskets
{online service}
Tel: 613-733-2828
eHoneymoonRegistry
[ Online Service], Ottawa
Toll Free: 888-443-8939
Fashion Casbah
{ Online Store }

Gold Canyon Candles
{online store}
Tel: 613-762-7151 Toll Free: 800-571-0657
Heartsakes- Truly Custom Keepsake Gifts
{ online service }
Tel: 519-688-5915
incrEDIBLE toppers
{online store}

Indigo Sarongs
{online store}
Tel: 604-986-6400